Eating on a College Campus
Let's be honest, there is nothing more important than food. During the semester, you will need constant fuel. Whether it is studying, working out, babysitting your roommate, whatever challenge you're faced with, be sure to eliminate hunger and find the best places to eat during the semester.
Bring a Lunch From Home
This is the better-safe-than-sorry method. Yes, the last thing you want is another ham and cheese sandwich, or whatever might be living in your refrigerator. But on the first day of school, make sure to have a backup plan in case that first day is Armageddon (fantastic movie by the way). Being hungry and in an hour and fifteen minute lecture class is basically pleading the eighth, so plan accordingly!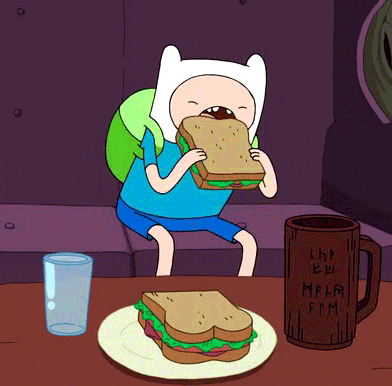 Snacks
I understand. Paper bags? Packing lunches? You're not 12 anymore.
That be the case, you crazy adult person you, find some snacks. If the mornings are way too hectic, locate the nearest vending machine.  A Payday, Snickers, Scooby Snacks, or some homemade peanut butter and crackers can come in handy between  those insane lecture periods.
Ask a Fellow Student
More than likely, you will bump into someone in a class before lunch. Talk to them about where the best places to eat on campus are. Acquire recommendations and survey the options. Choose an old reliable to eat on the first day or so. Avoid cafeterias that serve questionable food.  You don't want that spicy shrimp burrito that has you searching the hallways when you need to be in class.
Starbucks
Ah, the ace in the hole, the fuel of all college students since 1971, and the epitome of college life.
I cannot stress this enough: locate the closest STARBUCKS near you.
Most college campuses will have one either on or in the area. At any time of the day, this stop is acceptable. And you better familiarize with it now, because come finals week, this will be your new home.  Starbucks will save your life one day!
Google
If you are nervous to talk to new people and Starbucks isn't your groove, then use the internet. I mean everybody else is doing it, so why not, right? And it's the internet so it must be true! OK, OK, all joking aside, research the area. Find a Pizza Hut, Taco Bell or Subway close by (I'd definitely choose pizza) and make a stop during lunch time.
And if all else fails, Pizza Hut delivers, so just call. I know you have them on speed dial. I do.