Create a College Utility Belt
Holy education, Batman!
I love Batman. And do you want to know why? Because he is always prepared. No matter what situation he is in, Batman finds a way to escape.
Giant exploding shark? No problem, Batman always keeps his shark repellent close by. Thrown in to a vat of acid? Ha, it's a good thing those capes are acid-proof. Good ol' Alfred. How about being frozen at temperatures that no ordinary human could survive in? You can bet that Batman has those thermal underwear already on.
The point is, this dude is ready for anything. You as a college student should be like Batman.
I mean, even if you weren't a student, you should still be like Batman. But the point is, be prepared for anything your college life throws at you. To do so, here is a list of items you should always have in your college utility belt, old chum.
Batphones (headphones)
A good law-abiding college student should always keep their batphones close by at all times. There will be emergency situations where you can't survive without music or doing the batusi.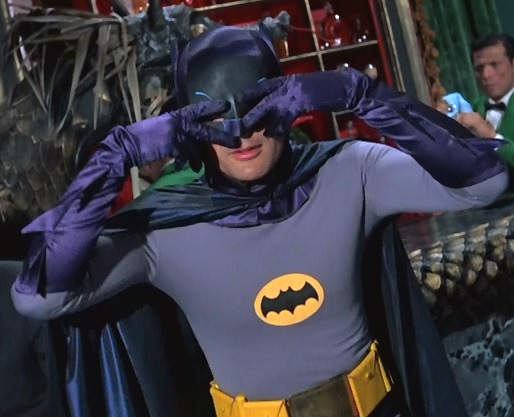 Batcharger (mobile device charger)
Your batphone, batpod, or batcomputer is your life. You do not want to be at 1 percent. I have been there, and it is not pretty. Plus, you never know when someone else might have forgotten theirs. Not all heroes wear capes, Robin…or college student, I mean.
Batpills (medicine)
Being hungry and having a headache in class is just about as bad as having to deal with the Riddler. Be sure to keep some Advil or Tylenol close by at all times. But you're on your own when it comes to deciphering the Prince of Puzzles.
Batmoney (money)
Never leave the Batcave without having some spare cash or change available. I know that you might already have the debit/credit card fancy smancy chip thing, but sometimes that doesn't work.
And what happens when we have been waiting in line for half an hour to pay at the Subway on campus with no money? It is a long walk back, my friend, and you can't always call Alfred to bring you some money to the school.
Batglasses (glasses)
So you passed out in astronomy again, huh? Well I don't blame you. I took a few good naps there myself. But now that you woke up, your dad-gum contacts are stuck your eyes.
This is when your good old glasses will come in handy. In addition, always bring saline solution for your contacts. This way you can choose to put a new pair in. Next time, don't fall asleep in class, old chum.