The Emotional Roller Coaster of Graduating Early
Sometimes life throws unexpected surprises your way and your world is rearranged.
For me, the surprise was finding out I could graduate a semester early (something I had never actively planned on doing). Even though graduating early is great news, it's honestly a little scary to realize the plan I had made for my future needs to be rethought.
To make a long story short, I've gone through a roller coaster of emotions. Here is my ride.
 You Don't Want to Believe
The possibility is mentioned to you, but you don't really believe. I mean, graduating 5 months earlier than you had always thought isn't going to happen, right? It seems to good to be true.
You're in Shock
So you're sitting in your advisor's office and she's going through your degree plan checking off everything you have completed and she turns to you and says, "If you take 18 hours in the fall, you can graduate early."
You sit there in shock, because you can't believe it's actually happening. Before you didn't want to get your hopes up, but now it's a reality.
Excitement Sets In
Then you realize that you'll be done!
In in less than 6 months you will have completed your undergraduate degree. You feel like you can take on the world and you are so ready to begin the next chapter of your life. Everything seems to be falling into place and life couldn't be better.
Panic Takes Over
After the excitement and celebrating subdue, you realize what this means.
You are graduating in 6 MONTHS! All the plans you had need to be rethought.
You haven't set up a job in your field, you haven't applied to grad school, and you don't actually feel like you are ready to face the world as a college graduate. But now, you have to — it's actually happening.
Fake It 'Til You Make It
After your minor freak-out moment, you realize that you will get through it. Life is about overcoming the challenges and coming out a stronger person. It will all work out.
Maybe right now you don't see how this twist in the plot is actually a good thing, but you can't wallow in your pity. So even if you don't feel 100 percent confident, well, you have to make yourself believe you are. You can't let one thing keep you from achieving your goal — you are so close.
Find Your Direction
f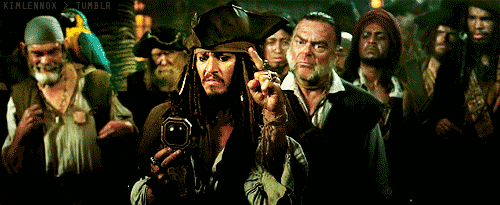 Finally, after all the disbelief, excitement, panic and artificial confidence stages, all that's left to do is find your new direction — wherever that may be.