Top 50 Albums For College Students
I have had a bunch of memorable experiences during my college career. I have aced classes, dropped others, and bombed tests. I have had several jobs and spent way too much money on vinyl and food. I have made lasting friendships and hurt a few. I have lost friends, dealt with heartbreak, and fallen in love. I have met incredible people that have changed my life and shared their closest life stories with me. And no matter what happened, I always bonded with people about music. Music drives my life, and I incorporate it in almost everything I do. Therefore, I wanted to share the albums that shaped and influenced my life at all my different stops. I hope this list helps and when you're done, you can answer this question: When people look back at your college legacy, what will your soundtrack be?
Here are the Top 50 albums every college students should know.
50. Kiss – Destroyer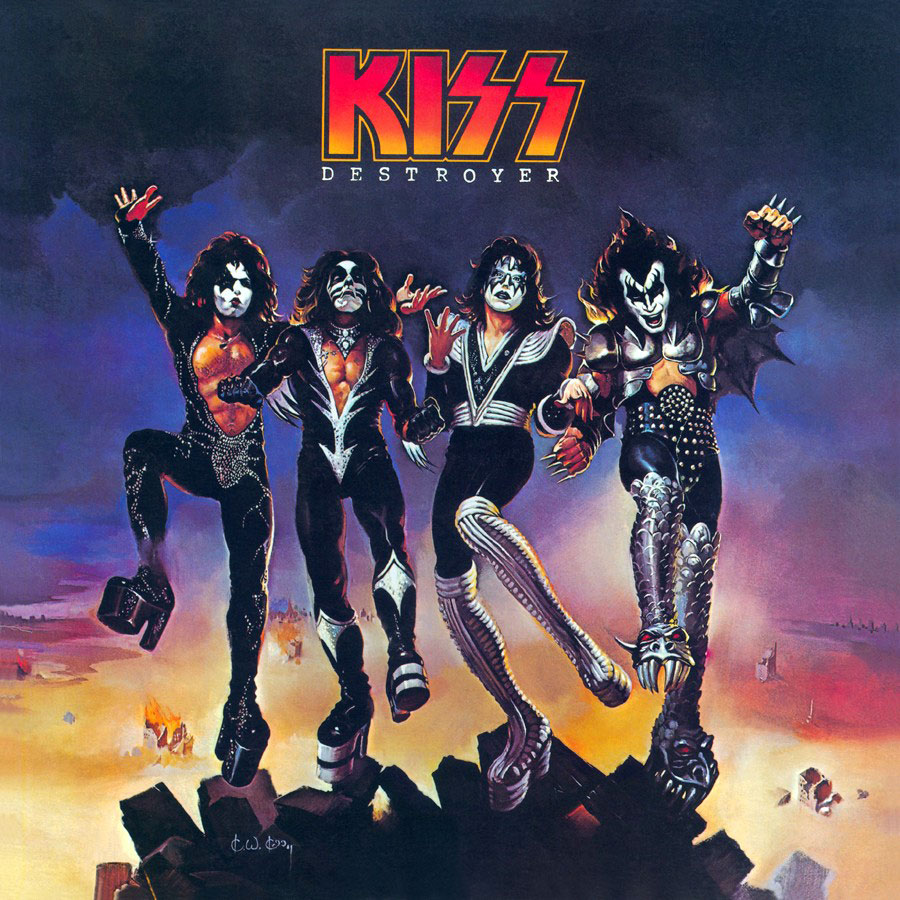 Credit: Casablanca Records 
What I Say: One of my best mates in college sold me on this album. We would always spin these tunes while hanging out and rocking good times. And although he can name you every Kiss album in order, he still remembers where he was when he rocked out to"God of Thunder" for the first time.
Why You Need It: The heavy hitters, the party rock starters, and the big ballads, it's all here man. Some days you will want to destroy the world while looking awesome. Allow Kiss to help you.
49. INXS – Kick
Credit: Atlantic Records 
What I Say: I think everyone I know has at least one song from this album. I remember hearing songs growing up and thinking of how cool this band must have been. So, I bought a greatest hits  and half those song where on here.
Why You Need It: "Need You Tonight" is the riff of love, "New Sensation" is instant summertime, and "Devil Inside" is about as chic as it gets. This is their masterpiece filled with swagger and all that memorable 80s nostalgia.
48. Queens of the Stone Age – …Like Clockwork
Credit: Matador Records 
What I Say: The artwork is breathtaking, and I was intrigued from there. I bought the vinyl and the artwork completely raised the bar for how music should be displayed. When I worked at Hastings (RIP), I played this every chance I could. It helped me through my shifts, and I never had one complaint.
Why You Need It: "The view from hell is blue sky", croons Josh Homme on the opening tack of "Keep Your Eyes Peeled". Songs like the opening track ,"The Vampyre of Time and Memory", and "If I had a Tail" are hypnotic, but "Smooth Sailing"is where you lose feeling and let the album take control of your mind.
47. The Wailers – Catch a Fire
Credit: Island Records 
What I Say: I find this to be my favorite Bob Marley album. If the mood needs a change, I can relax and reflect with tracks like "Stop that Train" and "Stir It Up". It is always summertime when I play this album.
Why You Need It: Everybody needs an album to escape with, and Catch a Fire is a perfect choice to forget your troubles for a bit. Bob Marley's words are just as powerful today as they were in 1973. Maybe we should listen.
46. Warren Zevon – Bad Luck Streak in Dancing School
Credit: Elektra Records
What I Say: My brother and I have always loved "Werewolves of London", and we bought a greatest hits album just for that song. Little did we know, that the whole album was solid. To this day, I am still buying Warren Zevon records.
Why You Need It: Bad Luck Streak in Dancing School is a perfect example of Warren Zevon's outlaw country rock roots. Songs like "Play It All Night Long" and "Gorilla, You're a Desperado" are prime examples of his dark humor and edgy lyrics.